(I'll be doing a Sunday evening podcast this week and will have it up Monday Morning.)
OK Ladies and Gentlemen, we will be having our now-annual Pitt POV Golf Outing on June 9th. 2018.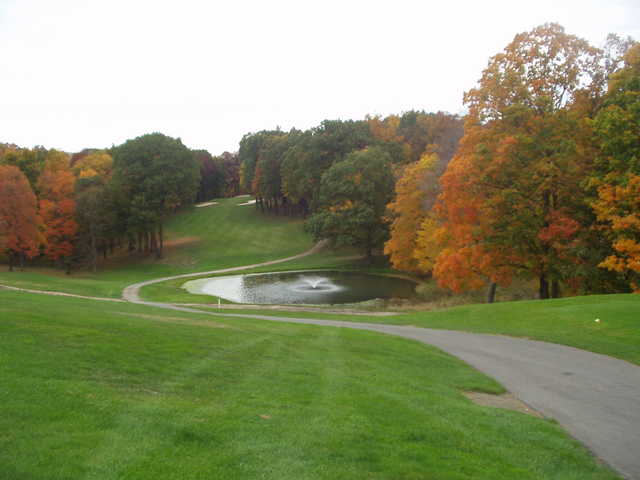 We need to to sign up now…
Here is the important info:
Location: We'll play at Champion Lakes Golf Course in Western PA near Latrobe. There are 15 hotels located within 17 miles of the course.
Date: Saturday, June 9th
Time: 1st tee time is 11:00 am.
Format:
The POV tournament will involve teams of 2, 3, or 4 golfers (preferably 4). In a Scramble tournament each team member tees off on every hole. After the initial tee shots, the team selects the best shot out of their teammates and each hits from that spot (within one club length, no closer to the hole). This continues throughout the rest of the shots, including putting.
NOTE: One drive from each player must be used on the front 9 and also on the back 9 (minimum total of 2 drives used per player).
The lowest cumulative score will be the winning team.
Cost: $89 (includes golf, a cart and a POVers sit down dinner after the round is completed)
Dinner only: $26
Golf only: $63
So you can see there are options galore.  My suggestion is that all who want to attend, call Rick at 717-951-9805 so you can pay by May 19th. Rick will be on vacation from 5/21 to 5/29 so please get with him as soon as possible…
2017 WINNERS OF THE FRANKCAN CUP:
Greg McDonald
John Pruszynski
Roy Marshall
Fran Lokar (lastrow)
Remember  friends – you don't have to actually play golf to be there and to have fun. I'll not be golfing and we have a bunch of POV friends who are paying the $26 to eat, drink and hang out talking Pitt football.
At the very least $26 is a small fee to be able to sit around and insult the guys who haven't shown up and have dinner!  And our female POVers are more than welcome also…Annie, are your ears burning?