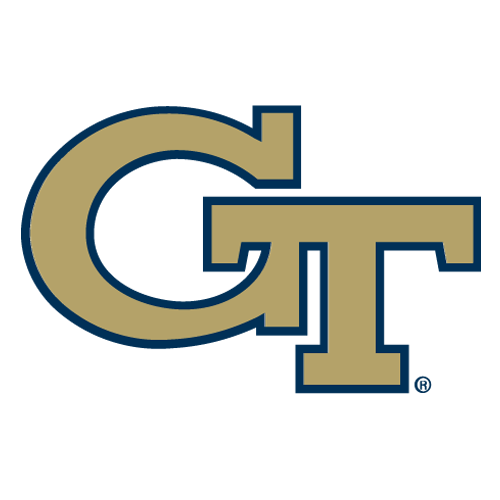 Pitt's 2021 Opponent Series – By Rich Hefner (Rich in SC)
Ed: Rich wrote this piece about the Georgia Tech Yellowjackets (GT) some time ago but it is always good to have detailed info on an opponent just before the game. Here are some updates based on our first four games.
As we well know on here so far our Panthers have beaten, rather badly about the head and shoulders, two much lower level teams in the Independent UMass (51-7) and just last Saturday "non-major" New Hampshire (77-7). That 128-14 scoring in our favor is absolutely not an indicator of what our Panther team is all about for this season.
Interspersed with those two games was a win, 41-34, over SEC's Tennessee – a school which holds two losses to the P-5 teams they faced; 41-34 to us and a 24 point, 38-14 loss to Florida. But they also handled a MAC school and a "non-major' school winning both of those. Again – I'm just not sure where Pitt stands in terms or team strength's and weaknesses based on our body of work so far.
Color me unimpressed with Tennessee at this point in the season and while a win is a win the truer guage of what sort of Panther team we'll see here on out starts with Georgia Tech.
Here is GT's ESPN website and this is the current state of GT's offensive stats. I'll put out a GT Game Thread with more links to GT program's information on Saturday morning… GT has beaten a #21 North Carolina by the score of 45-22. That is a 23 point win and rather impressive. They also put in a great effort against #6 Clemson but lost by only six points; 14-8. Granted Clemson isn't the same team it was with Trevor Lawrence behind Center but those two games show me this GT is pretty darn good so far. Their other loss was to Northern Illinois 22-21.
Here are the Yellowjackets' national rankings in categories:
Here is Rich's previous GT article slightly edited:
I (Rich) will be using Rivals recruiting ranking data but 24/7 TP activity. If you want a quick update on the transfer portal, this is the link to the POV TP article I wrote.
The Transfer Portal; (Recruiting Part 2) (pittpov.com)
Here is my POV article on 2021 recruiting.
College FB 2021 Recruiting – Part 1 (pittpov.com)
I am going to start with Georgia Tech's (GT) and Pitt's 2021 schedules.
Georgia Tech is in the running for this years ACC most favorite ACC schedule. They get a bye in week seven (the mid-season Saturday). Six games before the bye and six after… winnable games both before and after the bye. They are also the only ACC team that does not play on a non-Saturday. Though they do have a hard finish of the season with Notre Dame and Georgia in the last two weeks. GT fans are hoping they are not stuck at five wins going into the last two games, or they will be relying on APR to receive a bowl bid. Like Pitt, they also will face Clemson.
I do not know if I will show the following chart for every Pitt opponent, but I thought it was interesting. As you know, 2019 was Geoff Collins first year as head coach for GT. He went 3 – 9 (including a loss to The Citadel). Did his offense change in 2020? Defense in 2020? You bet both did. Offense for the better but defense regressed.
There is some interesting data in that mass of numbers. GT passed more in 2020 vs. 2019. But not as much as I thought they did. All around defense regressed from 2019, Mainly in pass defense. Maybe it was just due to a 10 game ACC schedule and UCF as the lone OOC opponent. Maybe it was that GT was one of four ACC that played both ND and Clemson (BC, Pitt and Syracuse were the other three.)
On to recruiting. How is the HC change working out? The last five years of recruiting even though there may be 2016 and 2015 recruits playing this year.
Overall a step-up in recruiting compared to triple option Paul Johnson. He moved the needle from an average 3* 5.5 recruit to a 3* 5.6 recruit per NNR. As we will see later and as I wrote in the TP article, Collins is going for immediate help with some longevity by using the TP as a recruiting tool. One thing in the breakdown of recruits by position, GT is still trying to beef up their offensive line. Sound familiar?
Any true "stars" on their roster last year? They had three named to the 2020 All ACC team. To expand the potential list of "stars", I added the GT players that were named to the 2020 preseason All ACC teams by either Athlon, PFF or returning 2019 All ACC selections.
Harvin (the punter) is going pro. Gibbs is good. He made the All ACC team as punt/kick returner. I thought he would make it as an all-purpose back, but such is life. Mason was a 2019 third team all ACC selection as a running back but was injured most of the 2020 season. I do not know much about the rest but the defensive backs' did not do themselves proud in 2020.
Any transfer portal entries? Yes.
Eight TP entries. Only one "Grad" transfer. Picked up a placekicker from the fire sale going on at Tennessee as GT kickers stunk. The best pickup may be Keion White from Old Dominion. He was unranked by Rivals in 2017. Old Dominion was one of three FBS teams that opted out of the 2020 season. During the 2019 season, White had 19 tackles for loss.
One of the things that 24/7 does is re-rank players in the transfer portal based on their college careers. Kind of makes sense as players are now competing against peers. In a way, it is unfair if a recent recruit did not play much at his old school due to age (2019, 2020 classes). BTW here is a link to 24/7 on their explanation of ratings. White has pro potential with a 3* 0.8800 rating.
One of the things I learned in digging into the TP was it pays to be in a recruiting hotspot. Florida State, Miami and Georgia Tech has a majority of their TP entrees from their home state.
Another new face for GT in 2021 is a transfer offensive lineman from 2020.
He opted out of the 2020 season but is back in the game. He started 32 games for Vanderbilt.
That is all for new faces. Did GT lose anyone? It is hard to tell if anyone is not returning. Outside of the punter, no one was an early entry to the NFL draft. GT did lose some to the TP.
A total of 16 players have entered the portal. That ties GT with North Carolina for most roster turnover in the ACC. The concerning thing to me is the three recruits from 2019 and two from the 2020 class. That does not look good for Collins recruiting prowess. Here is the link to GT's 24/7 transfer portal page.
2021 Football Transfer Portal (247sports.com)
That ends my review. Any suggestions on what you would like to see on future articles?
Thanks, Richard
Note: Here is the Pitt 2021 schedule – disregard the upper left Austin Peay win of last season (you remember that game – that skewed stats so wildly that some thought our offense looked good last year 😉)