Pitt picks up glass-cleaning transfer from Oakland University. From the Tribune-Review:
After losing a handful of players to the transfer portal since the end of the season, Pitt basketball showed Monday that the process is, in fact, a two-way street.
The Panthers received a commitment from Oakland University transfer Dan Oladapo, a 6-foot-7 forward best known for his prowess on the glass.
Oladapo, a Maryland native, averaged 12.9 points and 8.8 rebounds for Oakland last season, helping the Golden Grizzlies to the Horizon League championship game. He was first in the conference and ninth in the country with 3.8 offensive rebounds per game.
Oladapo had 25 points and 20 rebounds in a Feb. 12 game against Robert Morris, becoming the first Oakland player in 11 years to go 20-20. It was one of nine double-doubles he had during the season.
Oladapo will have two years of eligibility remaining. According to the Detroit News, he had also received interest from South Carolina, St. Bonaventure, Tulsa, George Mason and Florida Gulf Coast.
"Pitt came within a set — and, for brief moments, a point — of the athletic department's first Final Four in 70 years.
Playing in its first NCAA regional final in program history, the Panthers women's volleyball team lost an excruciating fashion to Washington in a five-set thriller Monday afternoon in Omaha, Neb.
Chinaza Ndee had 16 kills and Kayla Lund 13 for the Panthers, who took the first two sets with relative ease and were twice awarded points late in the fourth set that gave them match points that ended up being overturned by Huskies' video-review challenges.
Washington won the deciding fifth set 15-9 to send them to Thursday's national semifinal."
Pitt men's soccer falls to Clemson in ACC automatic qualifier match
Well, we ain't dead yet…
"The No. 1-ranked Pitt men's soccer team didn't get an automatic bid to the NCAA Tournament on Saturday night, but the Panthers can expect to have their name called during Monday's tournament selection show.
Pitt dropped a 2-0 decision to No. 4-ranked Clemson in the ACC automatic qualifier match Saturday night at Historic Riggs Field in South Carolina.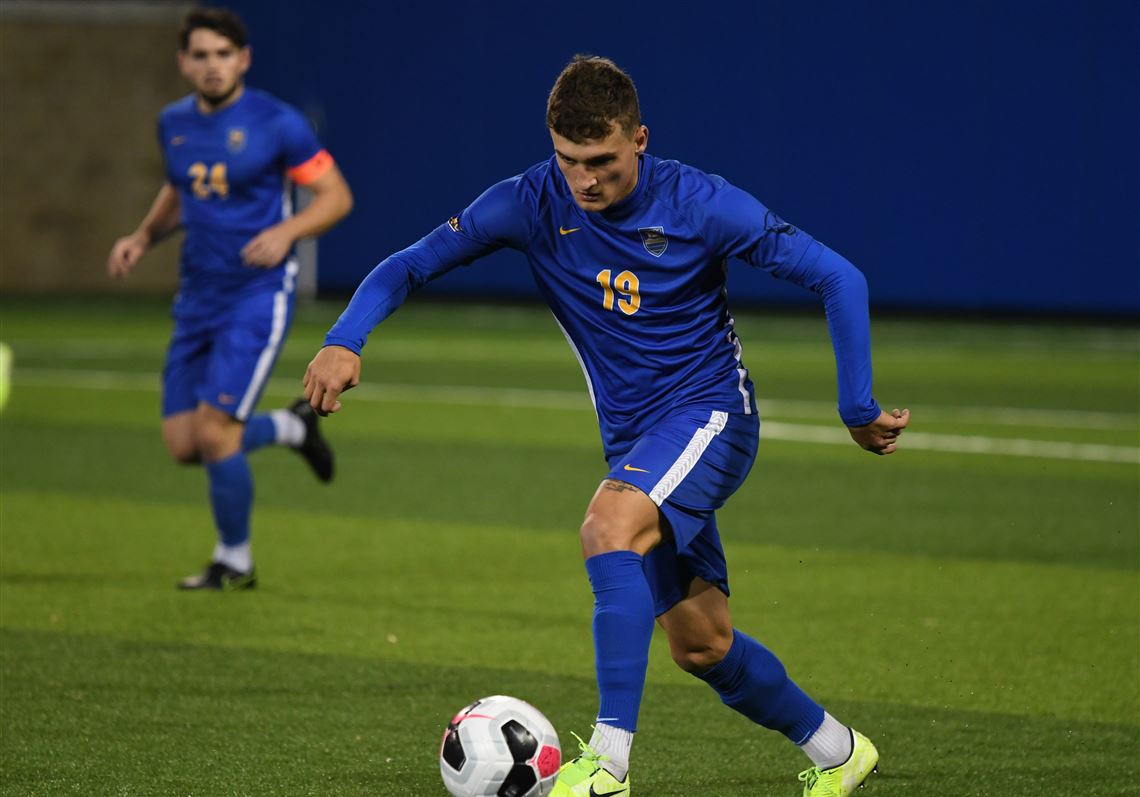 Clemson (13-3-2) earned the conference's automatic NCAA bid, while Pitt (13-3) will learn where it is seeded at noon Monday during the NCAA Men's Soccer Selection Show. As the nation's top-ranked team, Pitt is expected to be awarded an at-large bid.
Quinn McNeill (17th minute) and Isiah Reid (83rd minute) scored for Clemson.
Pitt, which also lost to Clemson, 2-1, in the ACC championship game Nov. 22, finished the game with 11 shots and eight corner kicks"
Keep your fingers crossed…
The Post-Gazette's take on Pitt losing BB Players:
"Two weeks after the men's college basketball season ended, Pitt's roster is still mired in a state of uncertainty.
The Panthers have just six scholarship players definitively returning for the 2021-22 season and could have as many as seven scholarships to fill.
They're not the only ones in a precarious spot. The transfer portal to which they lost five players is packed, with about 1,400 Division I players in it. With 357 Division I programs and 13 scholarship players per team, that represents roughly 30% of the sport. Pitt has lost players, sure, but it's hardly alone.
P-G's latest Pitt football chat:
"John Walker: Which Avengers character would be the best college football recruiter? Multiple answers are acceptable.
John McGonigal: Oh jeez, that's a good question. I would compare Nick Fury to Nick Saban in a way."
OK, 'nuff said about that! Why you ask? Because that is what closed practices give the fans…year after year at Pitt.
From the Pitt News:
Wolter wins decathlon, baseball and softball pick up series wins
By Jason Glancy, Staff Writer
APRIL 19, 2021
"Pitt softball also came up with a series win over UNC this weekend. In game one, the Panthers won 6-5, thanks to a rally in the bottom of the seventh inning. Sophomore outfielder EC Taylor started it off with a single past the shortstop. Then sophomore infielder Kayla Lane hit a home run to score both her and Taylor. With two outs and the game tied up, senior outfielder Hunter Levesque ended it with a walk-off home run."
Folks, these student writers some of the better Pitt sports reporters of all. I don't read the Pitt News as much as I should but they cover these smaller sports in a lot more depth than any other media outlet, including the POV. So put them on your lists of sites to read.
Here is a longer Pitt News article on the baseball team.
No. 19 Pitt baseball (20-11, 14-10 ACC) took two of three games over the weekend against the North Carolina Tar Heels (19-15, 13-12) in a series that saw a little bit of everything. From a rain-induced postponement, to a pitchers duel on Saturday and a slugfest on Sunday, there was no shortage of action in the pivotal ACC matchup.
The series got off to a turbulent start, when game one was moved from its original Friday night timeslot to a Saturday afternoon first pitch. It would also be the first game of a double-header in which game two would begin 45 minutes after the final out of game one."