Fellow POVers – Tex is fast becoming a lifesaver on this site. His articles have kept us going and they are always good, enjoyable and thought provoking.
When I took the POV back in January I mentioned that I'll not be able to write much because I'm going back to university for degree work. I start the Wednesday – in essence, I'm saying you'll have just about nothing to read if articles aren't forth coming from the readers. That said, Richard in SC, Tex and some others have chipped in but through Spring Practice that won't be enough.
I'll take time to proof your article, pretty it up with images if I have time and post it – but I'm asking all to think about putting fingers to keyboard and help. Thanks !
Ali and Frazier, Coke and Pepsi, Sherlock Holmes and Professor Moriarity, Magic and Bird, Yankees and Red Sox, Batman and Joker, Tom and Jerry, Hatfield's and the McCoy's, Ricky Bobby and Jean Girard, Godzilla and Mothra, Thor and Loki, Marty McFly and Biff, Ron Burgundy and Veronica Corningstone.
What do these pairings all have in common? They are rivals. Rivals are found all throughout real life and fiction. Individuals, teams and mythic beasts. And rivalries make sports so much more entertaining. It gives us fans that added dose of passion. The best rivalries aren't forced. They naturally occur like earthquakes, Texas twisters and a heart attack 40 years after eating your first large order of 'O' fries.
So what makes a good rivalry and an opponent worthy of fear and loathing? Well from my perspective there are four criteria that must be met to make a rivalry:
Repeated competition, a familiarity and history
Adversary worthy of respect, an equal
Mutual dislike of one another particularly among the fans
Big moments with epic confrontations
Rivalries add that extra motivation for both players and fans. They enhance school spirit and stoke the passions. For players and teams, rivalries help increase performance (several studies have proven this). For fans, they are what makes sports so endearing.
Conference realignment impacted many of Pitt's natural and historic rivals. Pitt no longer has Penn State on the football schedule and now the Lions consider tOSU to be their rival in the Big 10 (whatever), however, West Virginia makes a return in 2022. I don't think isolated WVU has found a rival in the Big 12 after six long years. Of course, many of the old Big East schools are no longer on the basketball schedule since only BC and Syracuse are now members of the ACC. Schools like UConn, Georgetown, Villanova and Saint Johns were forgotten.
I'd like to focus on Pitt's historic rivals in both football and basketball. First I'll explore and analyze Pitt's most familiar adversaries and grade them out on a Rivalry Meter. I'll provide some brief commentary on each one. Then I'll take a look at some promising future feuds and recommend some schools that can be added to the schedule.
My rivalry meter is comprised of the following categories: Familiarity (history), Level of competition (worthiness), Passion (fan dislike of one another), and Big moments (epic confrontations).
PENN STATE
Familiarity: 5
Competition: 4
Passion: 4
Big Moments: 4
Total: 17
Pitt has played Penn State 93 times going 42-47-4. Penn State is tied with WVU as the most frequently played school in football, and the historic competition has been pretty equal, however, the Lions went 3-1 in the most recent series with two blowout wins. The schools generally recruit the same players although Pitt just offers the 4* recruits while Penn State actually gets them to sign. Both sides have fans with a strong dislike of one another although I think the Pitt hatred is a bit hotter since Penn State views Pitt as little brother.
Penn State denied Pitt a chance at a national title back in the early 80's with the 48-14 game. Pitt denied them a chance at the BCS with a 42-39 victory in 2016. Other memorable games include 24-7 Pitt in 1976, 17-10 PSU in 1978, 19-10 PSU in 1982, 10-0 Pitt in 1987 and 12-0 Pitt in 2000. Penn State is definitely a top rival but since play has been discontinued, this rivalry will die a slow death. The newer generations don't even consider the Nitters to be a rival. It's the school from coal country below.
WEST VIRGINIA
Familiarity: 5
Competition: 4
Passion: 4
Big Moments: 4
Total: 17
Pitt has played West Virginia 93 times going 55-35-3. The two schools are only separated by 75 miles. The Panthers and Mountaineers are pretty equally matched these days. Both fan bases despise one another, but I get the feeling that the WVU fans really hate people from PA and the city. The schools are opposites (rural vs city, public vs semi private, no teeth vs teeth, community college vs real college).
So being opposites does help generate a strong dislike of one another. The Big moment was Pitt's huge upset win in a game denying WVU a chance at a national championship and it had national ramifications across the coaching landscape. Everyone knows 13-9 when you say it. Those numbers will always have staying power. Other memorable games include: 41-38 (3OT) Pitt in 1997, 47-41 WVU in 1994, 31-31 tie in 1989, 16-13 Pitt in 1982, and 36-35 Pitt in 1970.
SYRACUSE
Familiarity: 5
Competition: 3
Passion: 2
Big Moments: 2
Total: 12
These two schools have met 76 times with Pitt going 41-32-3. However Pitt is 16-4 over the past 20 years…so much for a worthy adversary. I don't really see much passion from either side. Outside of a few Syracuse jokes about the weather, there really isn't much to hate about the Orange. There appears to me to be a strong mutual respect. I don't recall any big games played between the two schools with anything meaningful on the line.
NOTRE DAME
Familiarity: 5
Competition: 3
Passion: 3
Big Moments: 4
Total: 15
Pitt has played the Irish 69 times and have only won 21 games for a .304 winning percentage. The competition has been one sided historically. Notre Dame is the superior opponent but that doesn't mean the games aren't competitive (save for last season's blowout). There have been some memorable games like back in 1976 with TD running wild. The 19-9 game in 1977 which gave Notre Dame a clear path for a national championship. The 31-16 game in 1982 that denied Pitt a chance at a national championship.
The 29-26 (3OT) game in 2012 that preserved an Irish undefeated season. And then of course some equally memorable but non high stakes games like the last game ever played at Pitt stadium and Tyler Palko's F-bomb during a post game interview after a wild Pitt win in South Bend (Touchdown Jesus not pleased). I don't think Notre Dame views Pitt as a rival despite being the fifth most played school for the Irish. I think there are far more Pitt fans who dislike the Irish. It's easy to dislike America's college team.
NAVY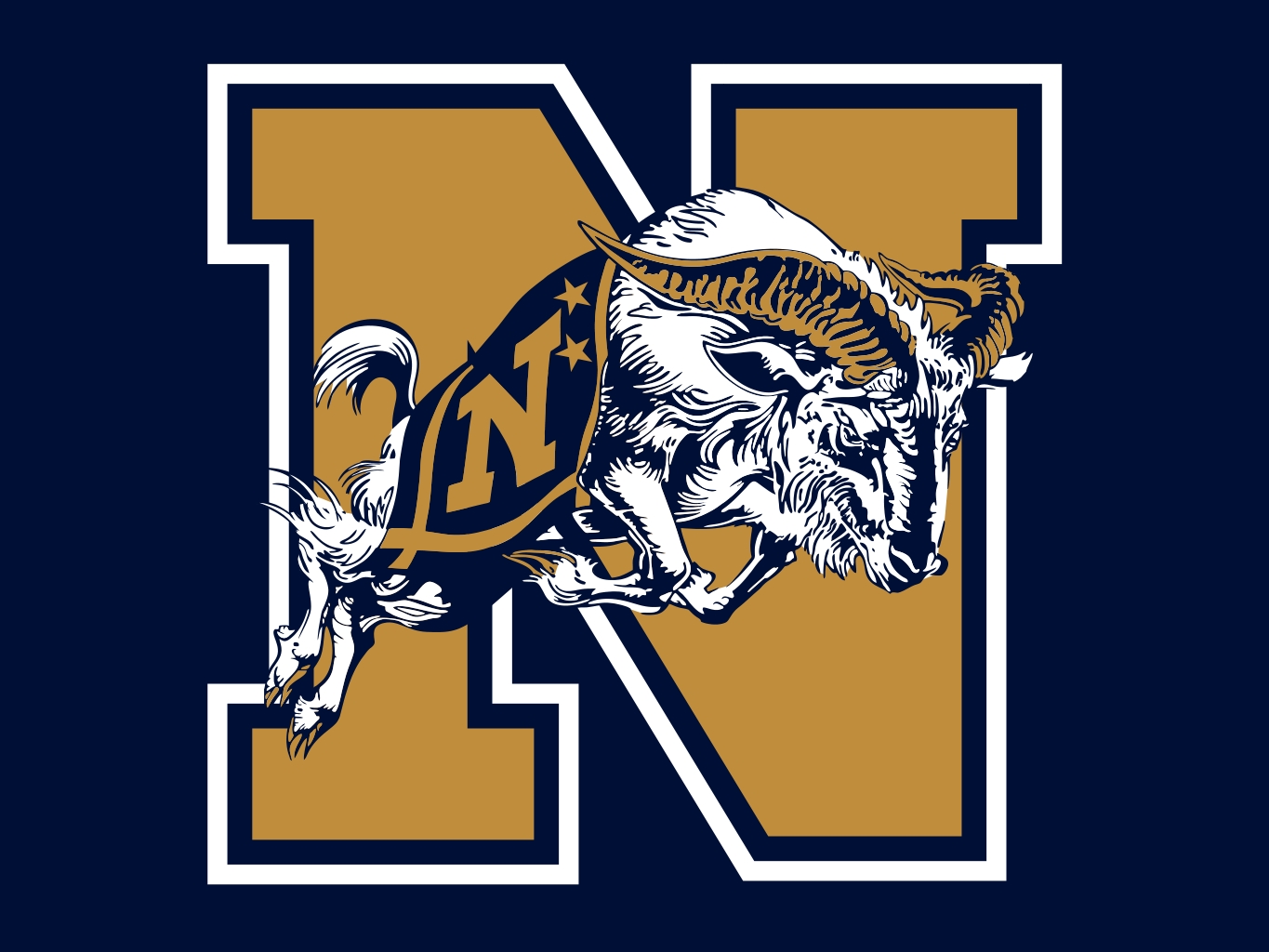 Familiarity: 4
Competition: 3
Passion: 2
Big Moments: 2
Total: 11
These two schools have played each other 40 times with Pitt winning 22 times. Fairly evenly matched throughout history but the teams have really never played in meaningful regular season games with a championship on the line or major bowl game at stake. The schools were either independents or part of other conferences.
Outside a bowl game match-up (see the Military Bowl in 2015), these schools don't line up against each other anymore. They played each other almost every year in the 60's, 70's and 80's. But nothing in the 90's. And only four times in the last 20 years. Tough to dislike one of the service academies. And we all know who Navy considers their rival.
MIAMI
Familiarity: 4
Competition: 2
Passion: 3
Big Moments: 2
Total: 11
The teams have met 40 times with Pitt only winning 11 games. Miami has Pitt's number and might always be the superior team given their players hailing from the talent rich state of Florida. The schools are part of the same division so now they play each other every year. The majority of the games over the past five years have been competitive. I think many of Pitt's players are motivated to play Miami and a chance to knock off a typically ranked team. Pitt has many players from Florida who probably want to show Miami what they missed.
The typical Pitt fan doesn't hate this school. Pitt fans most likely disliked "Thug U" from the 90's and all the cheating scandals Miami has gone through. I really think some Pitt fans are just jealous of the Miami weather and beautiful women on their campus. But it's always good to beat an over ranked Miami team and to treat their suntanned fans to some cold dreary November weather in Pittsburgh.
Potential Football Rivals
VIRGINIA TECH
They play each other each year now. Very competitive series. Close enough to Pittsburgh to travel to see games in Blacksburg and vice versa. Tech fans are good tailgaters. There's probably already someone you know that earned their degree at the school. In my case, my brother in law. Mutual respect on both sides. And I know showing a Hokie respect will really bother a Hoopie.
GEORGIA TECH
These schools are in the same division. Both city schools. The head coaches can't seem to stand one another so that's a good start.
CINCINATTI
Cincy denied Pitt a BCS birth. And both schools had some lame River trophy they used to play for. Most Pitt fans hate all things Ohio so this one appears to be a possibility to get onto the OOC schedule. Only a five hour drive between cities. Skyline chili sucks.
BUFFALO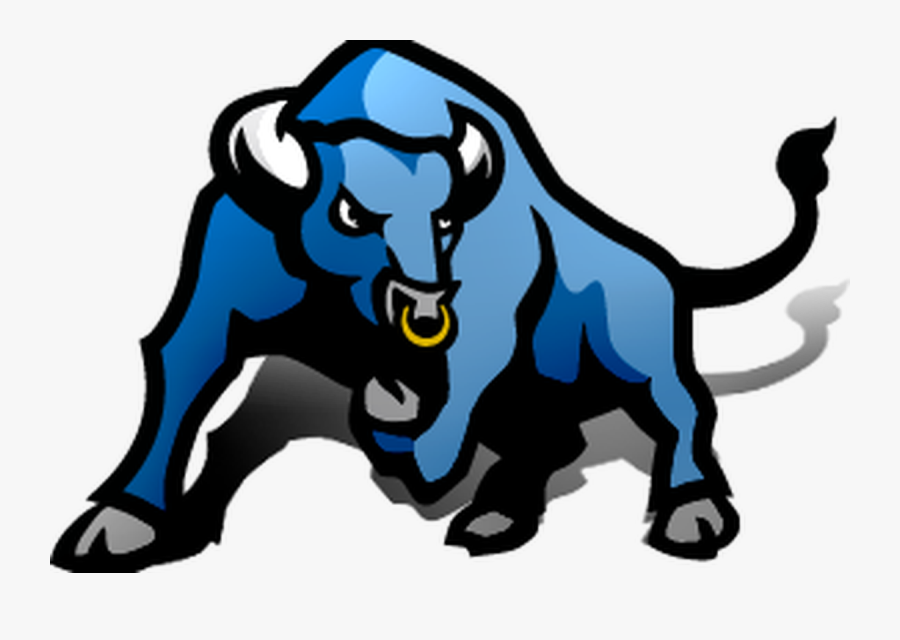 Yes, I received a degree from this school.  But it's only a four hour drive.  The games should be entertaining with Pitt being victorious most of the time.  The food is to die for in Buffalo (pierogis, pizza, wings, beef on weck, micro brews).  And Buffalo fans are some of the very best to tailgate with.  They will welcome you in and share their food and drinks.  They can sympathize with the meaning of SOP (see Buffalo Bills and Sabres).  Canada is also just across the river where you can enjoy a performance of the Canadian ballet and have fun gambling your money away in the finest North American casinos.
WEST VIRGINIA
Familiarity: 5
Competition: 4
Passion: 4
Big Moments: 2
Total: 15
The schools have played each other 117 times (WVU leads the series 71-46). The series took a break after conference realignment. WVU has won the last three meetings. They are scheduled to play in 2021 and 2022. WVU is the far better team at this point in time but historically the teams have been evenly matched. Hoopie fans have been known to throw coins onto the court and verbally abuse Pitt fans. The passion is there but the teams haven't played any meaningful games so that really takes down the rivalry meter.
Syracuse
Familiarity: 5
Competition: 3
Passion: 3
Big Moments: 2
Total: 13
The Orange and Panthers have played 106 times. Syracuse has won roughly 50% more times but the recent games have been competitive and entertaining generally. It's easy for Pitt fans to root against whiny Boeheim. The schools have never met in the NCAA tournament or in the Big East finals but Pitt uses these games to value their worth. I think the respect is mutual on both sides and both teams expect a hard fought game. Pitt going up against a Zone D is always interesting.
Penn State
Familiarity: 5
Competition: 3
Passion: 3
Big Moments: 1
Total: 12
The schools have played 76 times (series tied at 38) and really the drop off between the football side and basketball side is significant. I don't think either fan base considers this a rivalry. Maybe in name only. Penn State doesn't care enough about basketball and Pitt would frankly rather play someone relevant. I'm personally glad these schools don't play each other anymore. I'd rather tune into a cow tipping contest or a competition for cow patty throwing.
Duquesne
Familiarity: 5
Competition: 2
Passion: 2
Big Moments: 1
Total: 10
The teams have met 73 times with Pitt winning 50. The matchup is called the City game. Pitt has only lost twice in the last 20 meetings. And now for some reason Pitt doesn't want to play the Dukes. Is Pitt afraid of losing? Does HC Capel have some grudge? It's a game that honors the City of Pittsburgh. It should be played every year even if Pitt fans would rather watch re-runs of the Golden Girls.
Villanova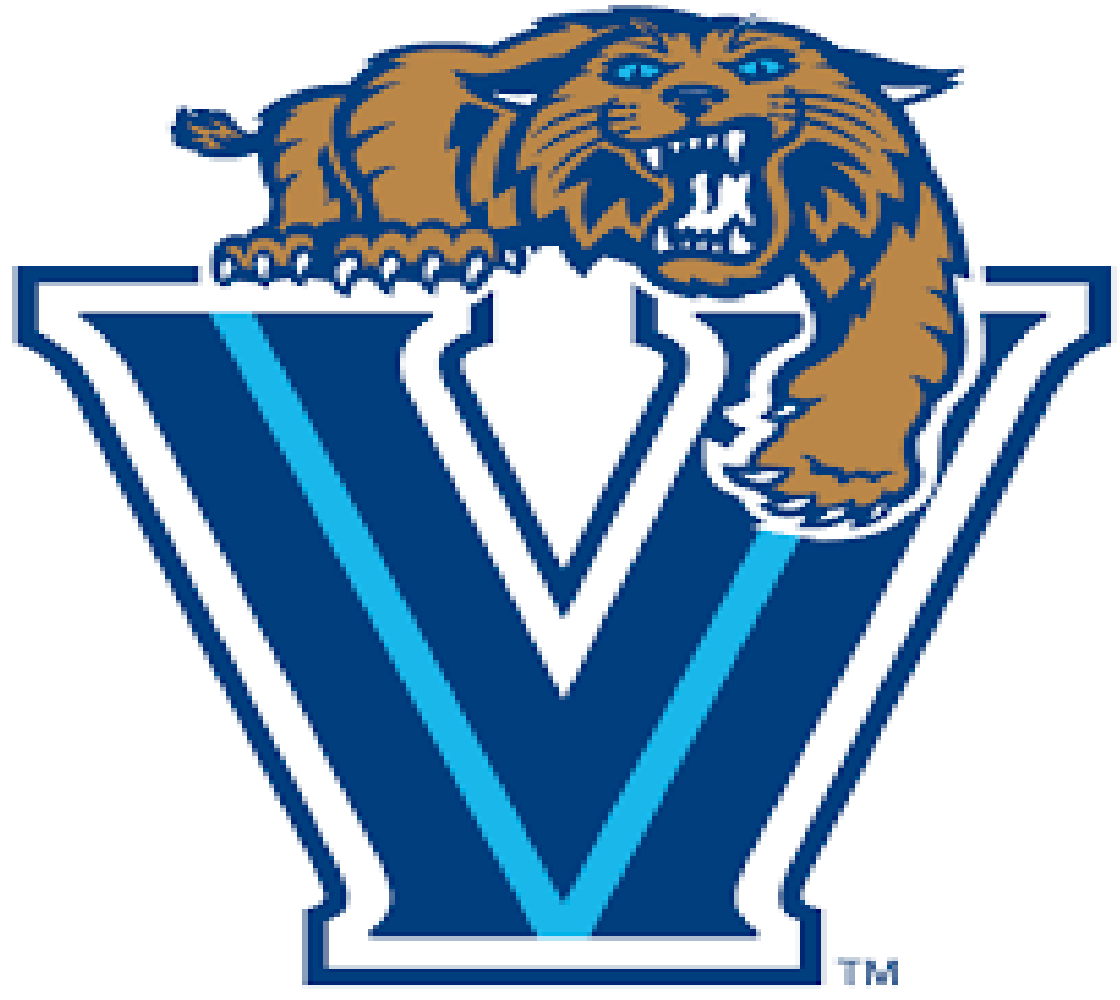 Familiarity: 4
Competition: 4
Passion: 4
Big Moments: 4
Total: 16
Villanova is Pitt's fifth most frequently played opponent having met 65 times with Pitt winning 33. They have not played one another since the 2012 season, Pitt's last year in the Big East. Nova is a small Catholic school in the suburbs of Philadelphia. So you had a built in natural rival – East vs West PA, Catholic vs Non-Catholic, small college vs big university. The rivalry got heated when Coach Rollie Massimino squared off with Paul Evans. And then you had Bobby Martin who spurned Rollie and attended Pitt instead. Rollie never forgave him or Evans. You also had the Doug West investigation under Chipman with West taking his alleged $10k from a Pitt booster and going to Nova (it was assumed Coach Mass paid him more). And everyone remembers what happened in March 2009 and the name Scottie Reynolds.
UConn
Familiarity: 4
Competition: 4
Passion: 4
Big Moments: 4
Total: 16
These schools have played each other 60 times on the court and have met three times in Big East finals with UConn winning two. UConn leads the series 32-28. Both schools dislike one another and are worthy adversaries. A memorable game includes Blair's tossing of Thabeet. Much like Nova, they haven't played each other since Pitt left the Big East for the ACC.
G-Town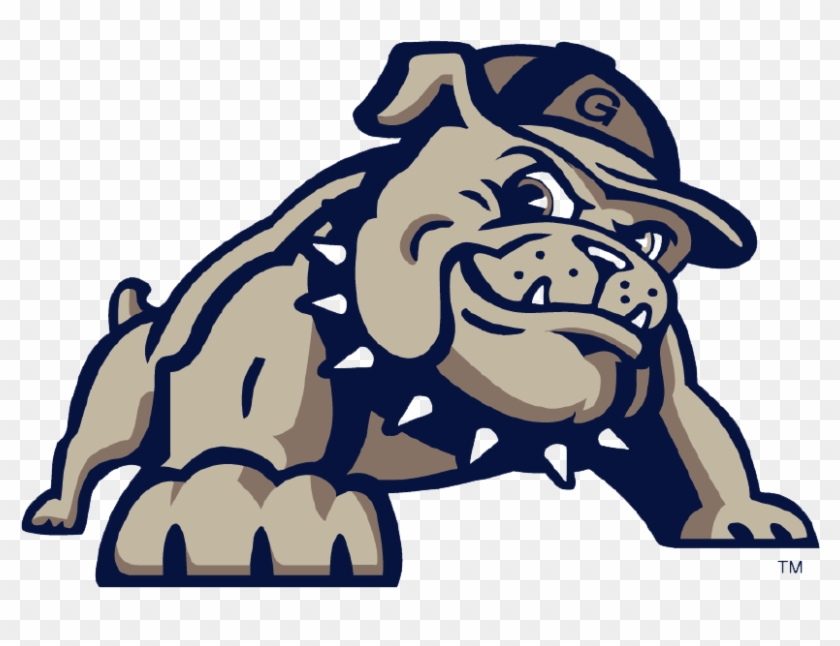 Familiarity: 4
Competition: 4
Passion: 4
Big Moments: 4
Total: 16
Pitt and Georgetown have met 58 times with the Hoyas winning 34 of the games. They have also met twice in Big East finals with each coming away with a title. Again, a generally competitive match-up most of the time. Strong dislike at least on Pitt's side. I know during my time at Pitt, the Hoyas were probably the most despised of all the Big East schools just based on the booing I heard. An epic moment during their confrontations was the Julius Page dunk over seven-foot tall Boumtje Boumtje. That dunk to this day is one of the top 25 dunks of all time in college basketball.
Potential Basketball Rivals
Saint Johns
The schools have played each other 58 times. It's a fun road trip heading to the City to watch Pitt play the Redmen (now called the Red Storm). It also allows Pitt to get some publicity in the City and possibly develop another pipeline for recruits. Pitt plays Saint John's next year. Hopefully, it can become a regular occurrence.
Maryland
Just a short 3 hour drive from Pittsburgh. Maryland is a former ACC school with a solid history in basketball having won a national championship back in 2002. Both schools are Tobacco Road outsiders so it would be mud in the eye of ACC brass if this competition became a rivalry.
Temple
Another school like Nova from Philly. So it's a natural rival based on geography. Both Pitt and Temple are city schools. It should be a good battle between these schools. I have occasionally seen Temple gear in the Pittsburgh area so there are some of their fans living and working in the Burg that can be antagonized.
As you can see, Pitt has several historic rivalries with schools in both football and basketball. Conference realignment has put many of these rivalries in danger or on permanent hiatus. I believe rivalries are key in motivating players and instilling school spirit and pride among fans, students and alumni. I personally had some great memories watching Pitt play against some of these schools. Hopefully the Pitt administration can find a way to reinstate some of these matchups and get some of the old Big East schools back on the schedule and into a regular rotation.
What are your thoughts regarding this rivalry analysis and what schools would you like to see Pitt play?
HAIL TO PITT