First of all, and most importantly, Pitt sort-of announced that it is (maybe) going to be going to throwback uni's full time next season, and the unveil is apparently set for April 7th.  This P-G article will tell you everything you need to know.
Secondly, Yesterday we covered the Offensive Line and the Quarterback.  Today we'll cover the rest of the offense.  Tomorrow will be the first day of spring practice, and I'm sure there will be a lot to talk about after that.
The Running Backs
Projected Starter:
AJ Davis – RB – Jr or Todd Sibley – RB – rSo
Projected Backups:
AJ Davis – RB – Jr or Todd Sibley – RB – rSo
Mychale Salahuddin – RB – rFr
Daniel Carter – RB – Fr
Age of Projected Starters (Avg):  21, 20 (21).  Fun fact: AJ Davis' and Todd Sibley's birthdays are one year and one day apart, with Davis being the older of the two.
Age of Projected Backups (Avg): 20, 19, 18
Player we can Least Afford to Lose:  Probably AJ Davis, but could be any of them.
Potential Breakouts:  Davis, Sibley, Salahuddin
Wildcard:  Daniel Carter
Michaelangelo's Take:  For the first time in more than half a decade Pitt's running game won't feature a guy named Connor, Ollison or Hall.  Considering that all three of them will likely end up in the NFL, that is a source of concern.  The good news is that we've got four-star talent stashed away on the depth chart and some additional help on the way.  AJ Davis, Todd Sibley and Mychale Salahuddin were all four-star recruits in one way or another, and incoming freshman Daniel Carter was a highly-rated three star and rated top-20 in the country by Rivals.
The other good news is that running back is one of the positions where a talented youngster can come in and contribute right away.  Pitt's football history is littered with examples from Dorsett, to McCoy all the way up to Conner and Ollison.  The question is, which of our current guys has the talent, and will the coaching staff trust a younger player enough to put them on the field?  I believe that any one of the four backs could emerge, but it's probably the player with the best all-around skill set that will see the most time even if they aren't the top runner, especially if it comes to pass blocking.  You have to think the Whipple will find a way to get his playmakers the ball through, and so running back will be a good position to watch this spring.
For those who haven't seen it, here are a few of Daniel Carter's high school highlights.  (Sorry you may have to sit through a short advertisement.  The good news is that proceeds probably benefit Pitt.)
Also, rumor has it that Whipple's offense doesn't make use of a fullback, so fan favorite and all-ACC fullback George Aston technically won't have to be replaced.  However, if Whipple decides to keep some of the run concepts from last season (which could very well happen), then he'll have to find someone to plug into that spot.  Odds are that former walk-on Jim Medure would slot into that role, given his versatility and physical style of play.
The Wide Receivers
Projected Starters
:
Maurice Ffrench – WR – Sr
Taysir Mack – WR – rJr
Aaron Matthews – WR – Sr
Projected Backups:
Tre Tipton – WR – rSr
Shocky Jacques-Louis – WR – So
Dontavious Butler-Jenkins – WR – rSo
Age of Projected Starters (Avg):  21, 20, 21 (21).  Fun Fact:  Maurice Ffrench's birthday is on New Year's day.
Age of Projected Backups (Avg): 23, 20, 19 (21)
Player we can Least Afford to Lose:  Maurice Ffrench or Taysir Mack
Potential Breakouts:  Aaron Matthews, Shocky Jacques-Louis, Dontavious Butler-Jenkins
Wildcard: V'Lique Carter
Michaelangelo's Take:  Pitt's two top returning playmakers are wide receivers.  Given new OC Mark Whipple's penchant for the passing game, that is a very good thing.  Ffrench had 515 yds receiving and 1200+all purpose yards on the season.  Mack had 557 Yds receiving, and a 23.1 Avg.  As long as they stay healthy, and QB Kenny Pickett is average or better, these two stand to have very good seasons.  They are the clear cut starters and I think the only real question is who gets the nod at #3 (and #4 in 4WR sets) and who backs them up.
My guess for #3 is Matthews, partly because he's got length, partly because he can block and partly because he's been around forever.  Assuming he can catch the ball consistently, I see no reason why Matthews wouldn't see the field.  I've frankly always felt that Matthews has been a little underutilized in the passing game, after all 6'5″ receivers don't grow on trees, and short defensive backs certainly do.  Redshirt Senior Tre Tipton is also on the roster, but one has to wonder if he still has his speed and quickness after the 2017 knee injury.  He's a heck of a guy off the field though, and that would make it all that much easier to root for him if he can contribute.
Shocky Jacques-Louis is the trendy underclassman pick to make an impact.  Mostly because he's fast, and he's from Florida, and he played last year.  From what I recall it seemed like he dropped a fair amount of balls, and I wasn't impressed by his route running on his high school tape, but those are two correctable things, and it will be interesting to see how Jacques-Louis plays this spring.  Dontavious Butler-Jenkins is a guy that we kept hearing the staff talk about last fall, and he did appear in 13 games last year, but he caught only four balls.  Lastly, I added the now-infamous V'Lique Carter as the wildcard because I don't believe he's going to be polished enough as a receiver to be on the field every down, but I do believe that Whipple will find a way to get him the ball.
And since we are talking receivers and Wildcards…
The Tight Ends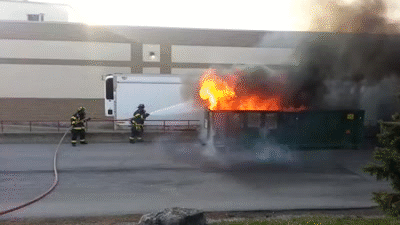 And that's all I have to say about that.
But since I can't let you go into spring on a downer, here is a very special video version of my special teams preview.  Hail to Pitt!
Michaelangelo Monteleone