As we have seen in Pat Narduzzi's first three years he is transfer happy as any coach.  By my count we have had 12 transfers who have played football for Pitt since 2015 and four more who will be starting their initial years at Pitt this season.  That is a lot and Narduzzi has come to rely heavily on them.  But how has that worked out for us?
I am of two minds about incoming transfers.  One one hand they can be immediate help as we have seen with a few of the kids who came to Pitt from other schools.  But on the other hand I firmly believe that it plays havoc with not only your recruiting but also with the attitudes and prospects of those who are already on roster and looking forward to contributing.
Obviously there are trade-offs to consider when accepting transfers and a strong risk/reward aspect comes into in play.  The question really is how much are you willing to give up for a shot in the dark chance a transfer might actually work out and contribute more than an existing player.  Is it worth bringing in a upperclassmen if it means losing a promising underclassmen because of the move?
Before we get into this issue any deeper let's look at who Pitt has taken in via the transfer route and how they did for us. These are the transfers I can remember us having since Narduzzi was hired and how I though their contributions ranked.  Then we'll look at each player more in-depth.
Right off the bat you have to give our Offensive Coordinator Jim Chaney and Pat Narduzzi major kudos for taking Nate Peterman's phone call when he decided to leave Tennessee and look elsewhere.  Peterman had played under Chaney when Chaney was the offensive coordinator for the Volunteers so he knew him rather well.  While Peterman had limited playing time at UT he had skills that were unrealized during in-game conditions and truly blossomed after he arrived on the Southside.
Not only did Peterman usurp incumbent QB Chad Voytik as the starter two games into the 2015 season but he then lead the team to eight wins that season and followed that up with one of the best seasons any Pitt QB has had  – which lead to another eight win year in 2016.
That big help at that crucial position cemented Narduzzi's new hire status at Pitt because it had been six years since we had back-to-back eight win season (2009-2010) and, let's face it, at Pitt eight wins has been pretty rare and is a big deal.  I believe it is entirely reasonable to say we wouldn't have won that many games had Peterman not come to Pitt and we had to start Voytik for the entire 2015 and 2016 seasons.
He was by far the best of the transfer bunch and again – that was a great and valuable move to accept Peterman onto the Roster by Narduzzi. Here is what Peterman did for us while he was a Panther (note his astronomical QB rating in '16) and his Pitt career 47 TDs to 15 INTs ain't chopped liver either:
The second best result of an in-coming transfer would be WR Rafael Araujo-Lopes who is now going into his second season as a Panther and has proven his worth as a steady and reliable slot receiver.  He was 2nd on the team in receiving last season and has done this so far:
That was about it for the good news – unfortunately I believe all the other transfers played average ball for us or even had below average or poor contributions.  There is no one I can point to of the transfers who have played for us save the two mentioned above and the two tight ends we received that I feel couldn't have had has much production or more by players already on roster.  I'll explain that…
Narduzzi was forced to solicit the two TEs, Chris Clark and Matt Flanagan for one reason – Narduzzi swung and whiffed on all his TE recruiting targets in his first one and a half recruiting classes.  In his truncated 2015 class he landed seven recruits without a TE.  Then in the full 2016 class he recruited 24 more players without a TE.  So – 39 recruits with no TEs.
In that time period we also saw existing players TE Devon Edwards get moved from TE to DL to TE and then graduate and then TE Tony Harper get no playing time and then transfer out – which opened up spots for ex – Air Force Nate Bossory to transfer in for 2015… then the dynamic duo of Chris Clark and Matt Flanagan came onboard soon afterward.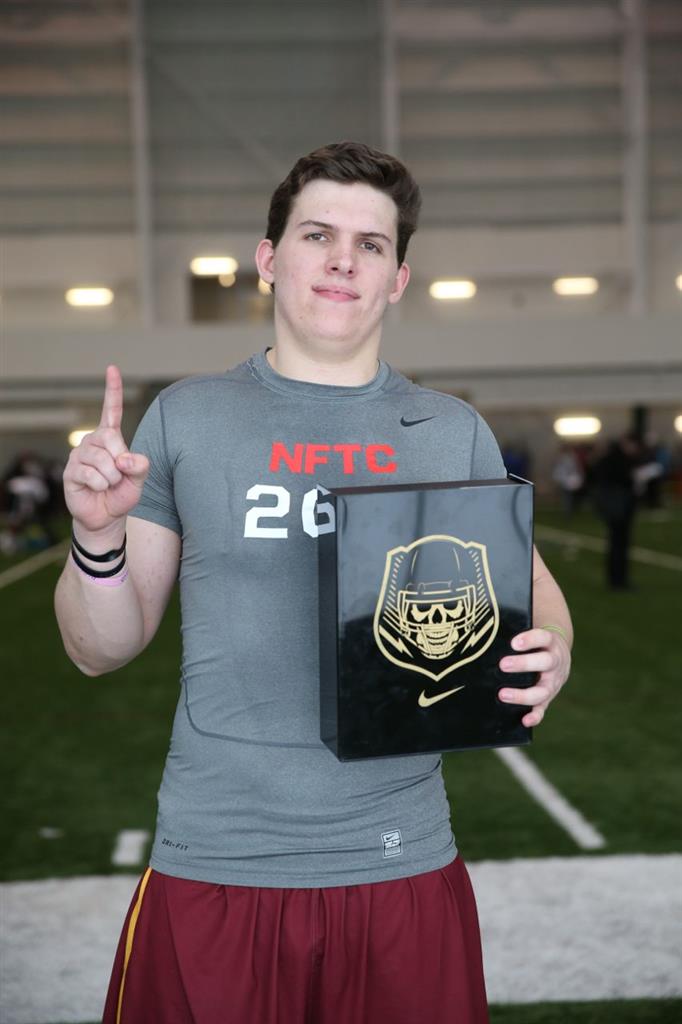 We all know what transpired with ex-5* #1 rated TE recruit Clark before and after his arrival and onto his ignominious "stepping away" from Pitt just a few weeks ago. He was a recruit that, again in my opinion, shouldn't have been taken on as he took up a scholarship for two years when someone else could have used it…especially in 2016 when he had to sit out the season due to NCAA transfer rules.  From the P-G:
"Before arriving in 2015 at UCLA, where he played in one game before leaving the team, Clark had been committed to Michigan and North Carolina during his time as a four-star prospect out of high school. In between the West Coast and Pitt, he was headed to Syracuse before that fell through. Narduzzi was happy to add Clark to the mix instead, and throughout last year he spoke positively about Clark's improvement on and off the field as he worked his way back from multiple knee injuries."
The fact is that with no younger TEs in the pipeline we are paying for it again this season by having only one our returning TE, Tyler Sear, with him having the only Pitt receptions with one catch. A very promising TE we did have, Charles Reeves, had personal problems with the coaching staff and left fall camp – only to have Pitt state publicly that Reeves was dismissed.  But that wasn't the case apparently – Reeves left on his own and when Narduzzi reached out to convince him to come back  Reeves wouldn't pick up the phone.  That was a big loss for us going into this year I believe and it was due to grabbing another transfer to take the starting job there.
To bolster the TE corps Narduzzi had again reached out for a player who had a nondescript career elsewhere by getting rsJR Will Gragg from Arkansas as a graduate transfer – we'll see how that goes. Gragg's past production is minimal with his not having played his first two years then in 2017 having only 5 catches for 61 yards and no TDs.
Bringing in  2017's starting QB Max Browne was necessary because of poor QB recruiting by Narduzzi over his first two classes.  Fans were over the moon excited about PN landing local HS-record setting QB Ben Dinucci in the '15 class and then even more so when QB Thomas MacVittie signed on in 2016.
Although that excitement for MacVittie seemed to have been based on a single phone call from LSU asking if MacVittie would like to take an official visit to Baton rouge.  BTW – I once asked Thomas SR if there was a scholarship offer in that phone call and there wasn't.
Of course Browne sucked for us and was a big reason we dropped to 5 wins last season.  His is a case of stats definitely lying. If you look at his stat line while at Pitt you see this:
But what that doesn't show is that four of his TDs and 410 of his total passing yards came against non-Power Five school Rice.  Take that game away and he didn't throw for any TDs in regulation time in any other games and carried a QB rating of a poor 115.1 – and that's basically what he showed us.
Obviously neither of those two Pitt recruited QBs panned out all that well – DiNucci played servicably and truth be told I'd much rather have him as the QB2 going into 2018 than the transfer QB Ricky Town.  MacVittie was never given an opportunity to take even a single snap in a actual game so no one really knows what he might have done in a game situation.
Speaking of Town he is another transfer with a troubled past when it comes to the previous colleges he's either played for or wanted to play for. I'm skeptical of his worth to Pitt based on interviews I conducted with Southern California Sportswriters and can say that if for some reason Pickett goes down for any length or time we'll have problems.
At for the other positions we have had transfers come to us I wonder if it was worth using a scholarship on them and pushing any existing roster players who might have been looking at being on the two-deep backwards by immediately playing the transfer.
DL Kam Carter is certainly a case in point for that.  He was a PSU druggie cast off who went to a Community College in Mississippi and promptly made an ass of himself there and on national television no less. Last season he was floating up and down out of the two-deep for defensive lineman and had 8 tackles and 1.5 TFls. 
Absolutly nothing Carter did  a younger DL couldn't have also done or done better… say Rashad Wheeler or Jalen Twyman might have really benefited from extra playing time, even if they had to move over from Nose Tackle to do so.  It was embarrassing that we even considered him as a Panther in the first place based on his flagrant negative history and he took up a scholarship that could have and should have been used on someone else to better effect.
I feel that DE Dewayne Hendricks is at 'best' a push when it comes to his value on the team so far.  For a 4* recruit (not that the stars really mean anything once these kids get into college competition) he's been only average for us at DE.  2017 was his first season and in it he played dime a dozen ball with only 5 TFLs; a very poor 3 sacks and only 8 QB hurries. Folks, those areis what a DE is born and bred to do – put pressure on the QB and drop the RBs in the backfield by containment. He didn't do that as he was expected to by the staff and the fans.
We'll see this year if Hendricks lives up to the hype he was showered with when he came here.  We certainly need him to better those numbers and in a big way.  I do think that his addition was good as far as the leadership aspect of the DEs goes – most are underclassmen who benefited by an older experienced guy in the clubhouse.
All the other transfers we have gotten had been basically worthless.  QB Bo Schneider never took a snap; WR/QB Manny Stocker was special teams only, DL Mark Scarpinato did nothing to speak of and Hell, I'd have rather seen rsFR Conner Dintino get some playing time over Scarpinato to see how he would have fared there. Maybe that would have prevented him from being an OL starter this year 🙂
OL Brandon Hodges was a body for hire only. Couldn't we have taken a flyer on rsFR Brandon Ford or rsFR Justine Moody rather than Hodges?  It isn't like you see wholesale rotation in the offensive line anyway; the five who start usually play almost all the snaps during the season unless there is an injury. At least doing that would have given those young kids some experience and even more importantly some real confidence going into this season…especially now when we desperately need new blood to step up and produce.
Now we have four more transfers in to watch show their stuff this coming season.  I'm not holding out a lot of hope any will make a super impact this year although it is nice to have a bit more experience in the WR corps with rsSO Taysir Mack.
He wasn't a star by any means at Indiana – here is what he did there and it was a good showing:
That production came late in the season when he got more playing time so that portends good things for us here at Pitt. The Hoosiers' last three games were against Big Ten opponents and in those he had 14 catches for 181 yards and one TD with a long of 52 yards.  So he can produce against competition. The good thing about Mack is that he's only a rsSO so we'll have him for three years.
TE Will Gragg will be OK I suppose but his numbers at Arkansas are pedestrian – 5 catches for 61 yards and no TDs after not playing his first two years. I'm not sold on OL Stefano Millin as our new LT by any means and QB Ricky Town is a mystery wrapped in an enigma and shrouded in a Pitt uniform.
I keep hearing die-hard Pitt and Narduzzi fans continually stating "He's building a program through his own recruits – give him time!" but that really isn't all that true. If so he'd have been playing his younger players in anticipation of them being starters sooner rather than later.  With the exception of maybe three transfers we have gotten every other one could have been rendered unneeded by taking PN small risks and playing the younger players.  Especially in a season that most felt was going to be a down year anyway.
But the one thing we have learned about Pat Narduzzi is that he is risk averse and with  his being that I think he has fomented an atmosphere where we have had a lot of underclassmen, some very promising, transferring out due to being pushed down the totem pole by PN's insistence on using transfers before his own recruits.
Our 4* 5.8 rated TE Charles Reeves leaving is a good case in point… It looked like he was a viable starter for 2018 after redshirting last year then Boom! – he gets slapped down by the staff with Gragg coming onboard.  And I think he was going to be a very good TE for us right out of the gate – that's why Pitt tried so hard to get him back in the fold.  Hell – take a look at Reeves offer sheet in the link above, it is the best we have seen any recruit of Narduzzi's have and now he's gone.
You can say that is football and that is the way it goes and you may be correct – but then let's not say that he's build a program with his own recruits, because he's not. The first thing to understand about transfers is that they either failed, didn't meet staff expectation or had personal reasons for leaving the teams they were on.  Some transfers have been dismissed elsewhere and bring that with them to their new school. It is a crap shoot and one I don't think Narduzzi is winning at this point.
I give Narduzzi all the credit in the world for accepting Nate Peterman as a transfer – the 2015 and 2016 seasons might have turned out dramatically worse had Peterman not been here.  Araujo-Lopes is another transfer who is working well for us, and Flanagan and Clark were needed too even though they were average at best players.  But of the 12 transfers we have had come onto the roster under his watch so far they are about it – the other eight might have been more detrimental than beneficial in the long run.
Editor's Note:  Here is an interesting graphic sent to me by a long time reader that pertains to Pitt fans happiness…