I grew up in the bedroom community of Penn Hills and graduated with 1000 other Penn Hills kids. Had a great time in high school, was too small for football and in the wrong clique for basketball, so luckily I excelled at high jumping and by my junior year gymnastics also. It was important in a class of 1000 to gain some notoriety if you wanted to date the more worthy girls. Funny story; I was voted President of the Varsity Club, but the Football coach didn't approve and rounded up a bunch of his players then  took a second ballot. But I digress.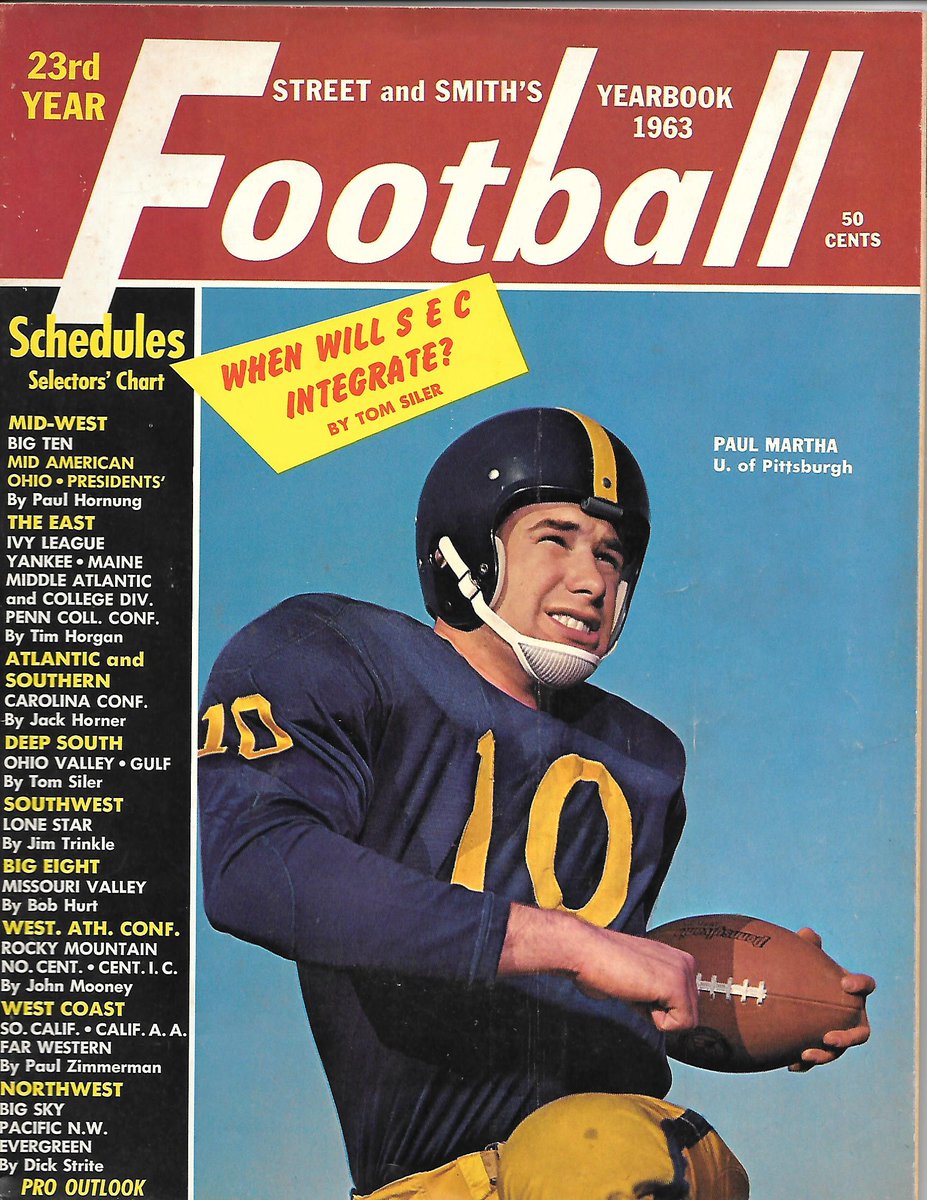 My first memory of Pitt is my Dad taking me to a game, which I vaguely remember that Paul Martha starred in, and who could forget their first visit to massive Pitt Stadium.  My Dad was the reason I ended up at Pitt. He was a research engineer at Westinghouse and went to night school at Carnegie Tech. One of my earliest memories is of him dropping me off at Skibo Hall and I rolled around on the gym mats while he was in class… I was destined to be a gymnast.
Anyway, I was having so much fun in High School that I never thought ahead to college. My Dad filled out the Pitt application and, had me sign it, so I went to Pitt. I did have good grades and a decent SAT, but probably wouldn't be accepted there today.
Back then, Pitt had a several day summer orientation, I remember a particular evening on the Gateway Clipper. (Note: current Pitt LB Quentin Wirginis' family now owns the Gateway Clipper line).
So in the fall of '68, my folks dropped me off at Tower B where I was assigned a dorm room.
For you young folks, those really were turbulent times with the Vietnam War raging, the assassinations of RFK and MLK, inner-city riots and student protests. The music was awesome though with Motown, the British Invasion and the start of Hard Rock. My neighbors in the dorms had a record player and played the Doors all day and all night. By the time I graduated everyone had their own stereos playing Led Zeppelin and Pink Floyd. One night there was a buzz through the Towers, because "Paul Was Dead! so  people began playing the Sgt Peppers album backwards, etc.
I walked on the Pitt Gymnastics team, which was being reconstituted after a hiatus. I was a parallel bar specialist and fit in with the great bunch of guys. They took me to QuinQues where I had meatballs and cheese in a bowl and a beer. I had already started drinking when I was 15 and was bar hopping throughout the region when I was 16, but it was still cool have a beer with my new friends.
Freshmen were ineligible to compete at the varsity level so we could not partake in matches, even though I was the best of my chosen event which were the Parallel Bars.  We freshmen did get to go to the away meets which was great.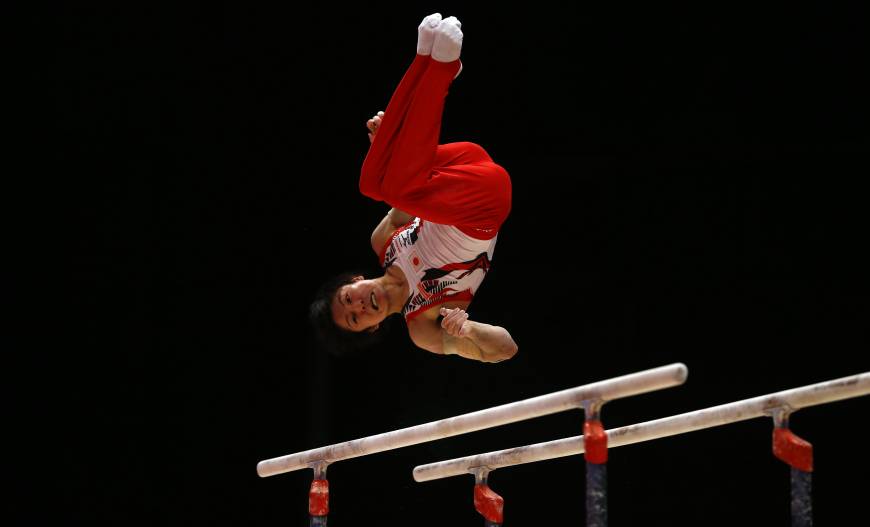 My first time on a plane trip was travelling to Amherst and the University of Massachusetts. It was really cool and I got to eat my first Filet Mignon on the plane also – I kid you not. Now you get less than a dozen tiny pretzels.
That year at a Penn State match Gene Whetzel, the legendary Penn State gymnastics coach, suggested the freshman be allowed to perform an exhibition. At PSU gymnastics was a huge draw, so I got to perform in front of a packed Rec Hall. I hit my routine (meaning I didn't fall off the bars) and got a rousing applause from the crowd. It was quite an experience for a guy used to performing in front forty or fifty people.
Also that year the coach had some extra scholarship money and asked if anyone needed help. Like a dummy, I knew little about my finances and didn't speak up. That summer my Dad took me to sign for some college loans and the light bulb went off.  So the next fall I talked to the coach and told me he couldn't help. But if I made the team that year, he would help next wrangle a scholarship for me the next year.
I had a pretty good year with the help of the best coach I ever had, a grad assistant who believe in my talent and told me I could possibly win Eastern League Tournament and make NCAA's National Tournament the next year.
When I came back that next year, after hitching across the country (which is a story best told over beers) the coach told me he had to renege on the scholarship he promised me because a kid who he had given one to the year before had gone out for football didn't make it and had come back with his parents to petition him for the scholarship.
As you can imagine, my pride was hurt so I quit, thinking that I would get a part-time job. (Another story!). There were a bunch of guys with scholarships who weren't earning points let alone winning or placing high, like I had done the year before. I should have gone to our athletic director Cas Myslinski, but I was too naïve to think like that.
I tell you this for two reasons, first because the coach was incompetent and secondly I never saw him coaching anyone as the assistants did the coaching. That speaks directly to the incompetence throughout the athletic department at the time. Examples of that are football had Carl DePasqua and Dave Hart and this was pre-Buzz Ridl for basketball. But I never held it against Pitt and later when the coach left I still used to work out with team and even helped coach a little.
The second reason I tell this sad tale is that for an athlete there is only a small window to be at your best. For years I regretted my decision to quit and wondered how much better I could have gotten. Only recently have I realized that I may have been lucky to quit considering how much more arthritis I might be experiencing, not to mention the chance of real injury. As a young guy you think you are bullet proof, but gymnastics is high risk sport. I was really glad years later when my daughter gave up the sport to play soccer.
Also I do want to mention that as an athlete I always had respect for my competition. That carries on to today which is probably why I don't have much hatred for our rivals. Sure I want Pitt to beat them on game day, but I find the rest of the put downs and name calling rather childish. Sport should lift us up in nature; not make us act like idiots.
In any case my experience with athletics was mostly positive, I got to be with some great teammates, travel and see some great places like the Naval Academy among other places. During my sophomore year Easterns were held at Syracuse and each team was hosted by a sorority, which was obviously really fun. Manley Hall had a dirt floor and all of our white uniforms had red dust from our feet to our ankles. The things you remember.
I also remember seeing Ralph Cindrich, working hard to rehab his knee in the weight room; Moose handing out towels with his squeaky voice, the training room in the bowels of Fitzgerald Field Hall and the squash courts built even deeper in The Fitz.
At Trees Hall, the shared weight room, the racquetball courts, you had to climb down into, playing pickup basketball with the guys from the Hill, the scary high dive at the Pool.
I was on campus when Mooney Knight came on campus with Buzz Ridl and we had a basketball team for the first time since our All-American Don Hennon. Also during my senior year, a "Major Change" came to Pitt.
I remember quarterback Bob Haygood wearing a high school letter jacket with more award patches than anyone I seen before. I saw Coach Majors work out the previous, recruiting class which wasn't his, at Fitzgerald so hard that most of them quit. There was also now a separate training table for football where other athletes not allowed.
In essence I was there when Pitt football went from complete incompetence and irrelevance to championship greatness!
It was really hard to believe from what I had personally witnessed earlier. We went from having three 1-9 teams in football with a basketball team that no one remembers to playing a game against a great North Carolina State team with Pitt's team being mostly local Pittsburgh area kids.
One of the great things about a university in the middle of a City is that you benefit from the total environment. From being able to study at Carnegie Library when Hillman Library was closed, to the Carnegie museum and music hall; having the Syria Mosque on campus, Soldiers and Sailors Memorial were all major assets. Even the hospitals on campus were great especially since I flattened my nose in a touch football game on the Cathedral lawn and spent hours on the floor waiting for them to bring in a plastic surgeon.
Don't forget the girls from Carlow and Chatham College, even next door neighbor Carnegie Mellon University and Flagstaff Hill with co-eds in the spring.
Also while at Pitt, the Pirates won the 1971 World Series and the Party in Oakland that night is still the biggest bash I have seen.
My friends and I also witnessed the rise from obscurity of the Steelers; from the drafting of Joe Green to the Immaculate Reception and first Super Bowl.
Forbes Field was torn down while I was at Pitt also. I was on the field looking around when The Great One, Roberto Clemente, took his last walk around the infield wearing a shark skin suit and just being his awesome self. No one bothered him by asking for an autograph as we could just imagine what he was thinking.
I marched from Oakland to downtown Pittsburgh in protest against the Vietnam War with a lovely co-ed. Then watched the Pittsburgh Police bash in some heads and take people to jail. We had no bus money so the young lady and I hoofed it back to Oakland on our own through some rather sketchy neighborhoods. It helped set the mood for later that night…
I spent a lot of time in the local establishments and got very proficient at Pin Ball. That cost me a lot of quarters until I got good enough to play all day using only one or two. Measured how drunk I was the night before by how messed up my shirt was from the late night Big O chili dogs.
Late night trips to Ritter's Diner and Primanti's Brothers when the Brothers were actually there. If they liked you then a sandwich and drink was two dollars; if not three dollars.  After Scotty's was torn down there were all night joints in Oakland for a while.
The Peace and Love thing was big but I won't go into the drug stories too much even though the statute of limitations has long expired.
I enjoyed my college experience so much, that I stayed for two more years at the Graduate School of Public Health after I actually got a little more serious about studying.
Back to football for a minute, I spent many an afternoon in an almost empty Pitt Stadium so I have paid my dues so to speak. I've really great memories but as you know I am a realist about the reality of an on-campus or 'Pitt only' stadium. You can't live in the past or predict the future. I just wish more people would embrace the 'now' and show up at Heinz Field when Pitt is playing their home games. It is what we've got and it ain't bad. Other than being on campus, it is million times better than Pitt Stadium.  I actually remember getting splinters from the wooden benches and knees in your back from the people sitting behind you.
Pitt Fans are their own worst enemies but I guess at times excuse making is all we have. You have to take the good with the bad and hope that better times are coming, while enjoying the times you have now and have had in the past.
So many stories and it is fun remembering and sharing some of them. I hope you enjoyed your Pitt experience as much as I did and still do.
How many of you have run up all of the Cathedral Stairs, penny'ed your neighbors into their Tower dorm room and flooded them out or had a gun pulled on you in front of Haddon Hall? And remember the crazies on Atwood Street? Those were good times!
HTP!!
GC had another bite from the originating and sent me this additional bit the next day…
It always bugged me that I wasn't stout enough to play football. I loved the sport and playing with my friends. I had two uncles that were football legends at Allegheny High School. Uncle Mike went on to play at Tennessee and as a tight end caught two touchdown passes to beat Alabama, a very big deal at the time. He was on Bear Bryant's first coaching staff at Kentucky. Yes he coached there before Alabama. Mike also coached in the pros before taking over his wife's family business after her father took ill.
My uncle George was a running back who played basketball at Duke, went to WWII and then played basketball and football at Tennessee after the war. I learned most of this on the internet since my family didn't talk about it much.
My uncles both played on SEC championship basketball teams at Tennessee.
So my love for athletics is genetic. I loved running and jumping and playing most every sport.
I should mention that college life helps you learn how to grow up in many ways and learn how to deal with people on a daily basis. My freshman year roommate was on the Golf team, yes once upon a time, Pitt had a golf team as well as a Men's Gymnastics team. He was a great guy and we had a lot of fun adjusting to college life.
Although being on a sports team at Pitt was pretty relaxed in those days, it was challenging, fitting it all in and making grades. I marvel at how Football and Basketball players do it today and why more aren't ineligible. My roomy was from Waynesboro and he and a group of his buddies all came to Pitt. One was named Zack, he worked at Flo's Records and ended up owning the store. I always wondered what happened to those guys and many other of my classmates.
I am now down to golf as the only sport I can still play and wondering how many rounds I have left in me.
I am proud to say my immediate family is 100% Pitt. My high school sweetheart started at Clarion and was either so bored or missed me so much she transferred to Pitt. Good thing too, she typed all of my papers and helped a few of us make grades. One time in an anthropology final there must have been six of us looking over her shoulder.
I later regretted immensely not learning how to type, although I am better than Frankcan. After we were married my wife Pat went back to Pitt and got her Masters in Library Science.
My son Alex went to UPJ and is now a successful mechanical engineer working at Westinghouse, just like my Dad. My daughter started at W&J to play soccer, like her mother found it boring, transferred to Pitt and she is now a librarian at a top school district. They both married super people and I am very lucky to have them living in Greater Pittsburgh.
None of them are as Pitt Crazy as me, but my wife loves going to basketball games with me, until last year, she hates Stallings, did I mention she is very perceptive? Both my kids attend some games in both sports with or without me.
I mentioned my father getting me to Pitt since I didn't have the brains or money to go to his alma mater.  He really was a Pitt Fan.
He died watching the 1983 Pitt-WVU game. I wonder if I may go out the same way since so many times Pitt gets me so agitated.
I am encouraged that Heather Lyke has the support of Gallagher and the BOT and will bring Pitt back to relevance if not prominence. Although I wouldn't be a Pitt Fan if I didn't harbor a little doubt.
As always, Hail to Pitt!